Making wedding videos is one of the specialties of Videosystem Sposi, as well as a great passion: it's my way to make your most important day truly unforgettable.
Not only do I create simple videos with images that run on a musical background: I prefer to shoot real mini-films, that tell in a unique way the most exciting moments of the day when you swear eternal love.
In order to do this I rely on decades of experience, artistic skills, technical knowledge but also high-level equipment. For shooting I use in fact steadicam, crane but also the drone, which has now become a key element of my video production– and which can make the video of your wedding exclusive.

The characteristics of the drone video
In recent years, aircraft videos recorded through drones have become increasingly popular in various private and professional environments. These devices are able to return incredibly evocative images– which create a perfect frame even for a wedding video out of the ordinary.
Perhaps not everyone knows, however, that the drone, or RPAS (Remote Piloted Aircraft System), requires some expertise to be used in a truly professional way. First of all, to fly it requires a real license: I have obtained my certification as a drone pilot at L'Aquila's aeroclub.
Thanks to this, I can guarantee wonderful and surprising shots in maximum safety, to give a completely unexpected view of the place of the ceremony, whether civil or religious, or the location where you will celebrate with friends and relatives.
Of course, 15 days before the wedding day during the time of our briefing, we will have to consider whether the drone can actually fly in those spaces: I will personally make sure to make your air video in compliance with the regulations. You don't have to be afraid: I know very well the territory of Rieti, L'Aquila, Orvieto and the surrounding areas of Abruzzo, Lazio and Umbria… If you want a video with drone for your wedding, I will find for you the best locations in which you can shoot it!
With the drone I not only make videos that will literally make you fly, but also aerial photographs that will show your wedding to you and all those who will see them from a completely unexpected perspective… I'm sure, you'll be amazed!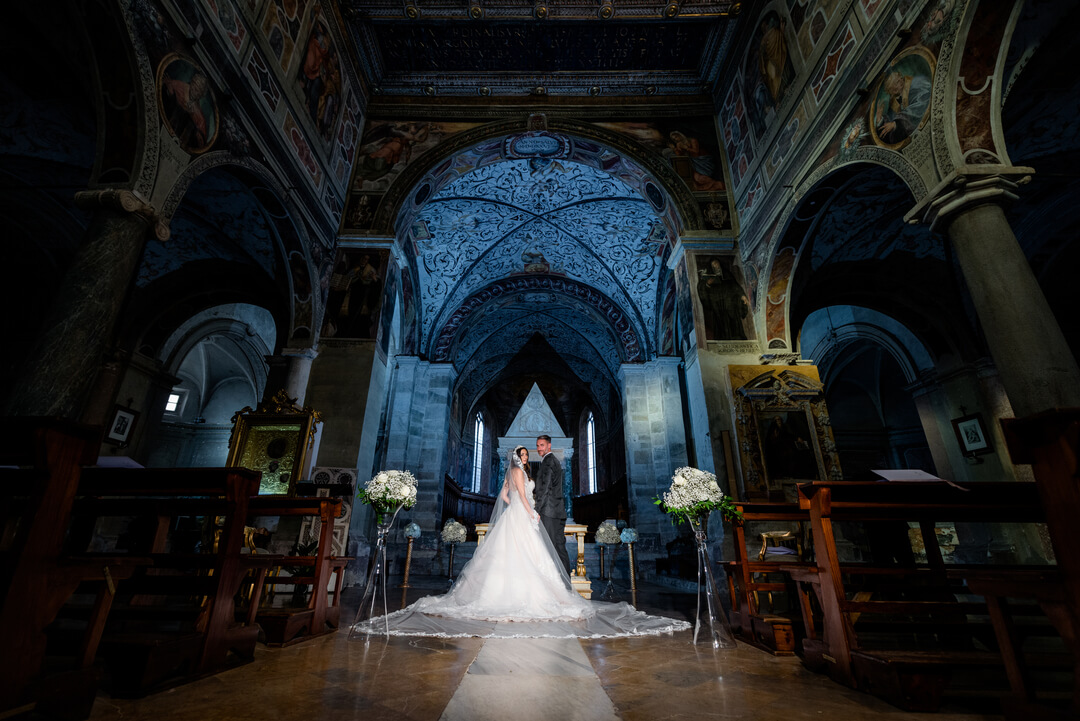 Learn more about our drone videos
Why choose my drone video for your wedding day
Because you are people who like to observe places, events and even emotions from unusual points of view.
Because you want an original and surprising as well as professional and suggestive wedding video.
Because I know the areas of Abruzzo and Lazio (where I work) and I will find for you wonderful views to include in your video with drone.
Because you can be sure that I will fly the drone safely, subject to regulations.
Because you are particularly attached to the territory where you will be married, and you want him to be the protagonist of your wedding video.
Because in addition to the drone video, you also want me to take aerial photographs of the ceremony site and the location of the reception.
In order to have a truly unique memory in its own way of such an unique day.
How to request your drone
In order to have my presence with you on your wedding day, during which I will shoot the drone video that you have always dreamed of, just contact me by filling out the form below: I will be happy to answer your questions and send you a proposal sewn on you.
I am ready to meet you to turn your marriage into surprising and indelible memories!